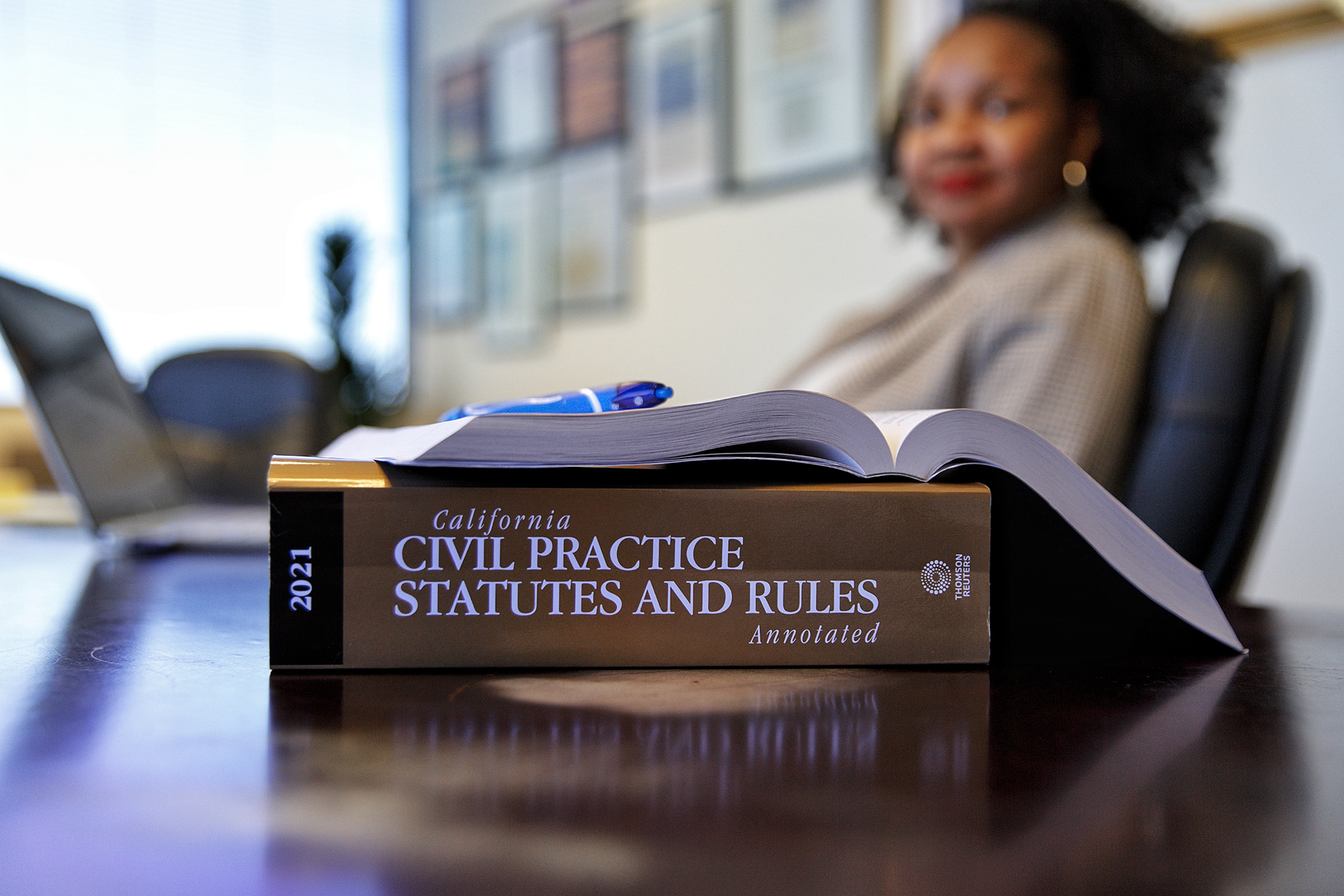 My firm is able to service clients across the country.  With everything being done remotely, I am able to have remote access with clients from anywhere.  But at the same time, delivering excellent services and keeping the client abreast of their case every step of the way.  My Firm believes in listening to the client and empowering them to build their business. 
I'm Tonia Robinson the owner of Tonia Robinson Law;  I have a virtual boutique law firm for creatives and entrepreneurs. I am a dedicated and passionate attorney who focuses on helping to assist creatives and entrepreneurs' clients in protecting their body of work. I completed my legal education at Golden Gate University School of Law, where I also received have an LLM in Intellectual Property from Golden Gate University. I have worked in Personal Injury and Police Misconduct litigation.  As I worked tirelessly for my civil rights firm, I felt myself moving further and further away from my goal of helping clients build and protect their brands.  It was at this point that I pursued my passion for Trademark and Copyright Law.
 As an attorney and a Navy veteran, I understand the importance of representation; of both my clients and within my community.   
I want my clients to understand that I am not an average attorney and this is not an average law firm.  I tailor each client's experience to meet the unique needs of that individual.  I believe that creative individuals deserve an equally creative legal experience.

"Tonia was great in walking me through the steps of forming an LLC.  She made sure that I understood the steps to protect my business.  TRL held my hand throughout the trademark process and always kept me updated."

"I was unsure if I should form an LLC or a corporation. Tonia discussed all my options and helped me form an entity that was right for my business.  Next step is trademarking my brand and I will be using TRL!!!"

"I received a complaint for trademark and patent infringement, and it scared me to death. I contacted Tonia and I was immediately put at ease.  She walked me through the entire process and was able to negotiate a settlement agreement on my behalf.  I will come to her first before I decide to sell another product online."